Our chapter is spotlighting those volunteers who have made a difference. We start with recognizing our past chair -Jane Langrall Robinson.

Jane, a retired middle school English teacher, joined the Ocean City chapter in 2014 during a time it was going through a reorganization. She initially handled part of its social media presence.

She is a partner of World Cetacean Alliance, the world's largest marine conservation partnership focused on cetaceans, and is a founding member and administrator of Advocating Wild (Black Cove on Facebook), a marine animal advocacy group that leads and supports wildlife campaigns and events worldwide for the protection of their environment. Her organization partners with renowned conservationists, animal protection organizations such as Aquatic Life Institute and Asia for Animals, as well as scientific advisors.

Because of her marine animal advocacy, Jane chose to be part of Surfrider, an influential activist group fighting seismic testing and offshore drilling to protect the marine animals that frequent Maryland's coastal waters. This led to her involvement in other initiatives Surfrider champions, like combating plastic pollution, which affects every area of our environment.

Shortly after joining Surfrider, Jane realized the chapter needed a bigger local presence, with more volunteers interested in environmental issues affecting Ocean City and the surrounding area. She scheduled monthly chapter meetings, organized a movie night and other outreach events to increase the number of chapter volunteers and worked to reintroduce the community to Surfrider's campaigns. Jane was elected chapter chair in 2016.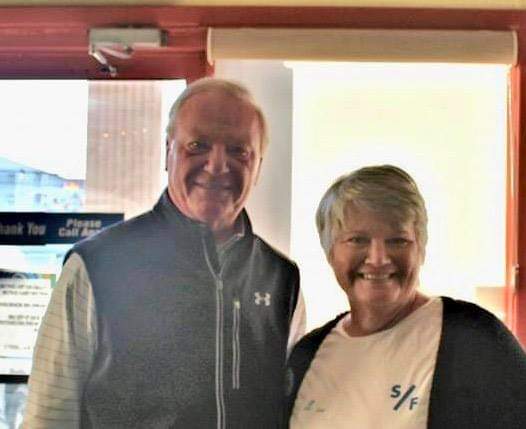 While attending an East Coast Surfrider chapter summit in 2017, she engaged with another chapter that had implemented a successful 'Strawless Summer' campaign to reduce plastic straw use in restaurants. Jane convinced the OC chapter to do the same to create awareness about single-use plastics and the environment. The OC chapter decided individuals, as well as businesses, should take ownership to reduce plastic use, so the well-known Strawless Summer campaign was created.

During Jane's tenure, the chapter's outreach events focused on plastic pollution and its campaign persuaded 70+ businesses and over 500 people to reduce their plastic straw use. This effort raised awareness, and subsequently changed single-use plastic habits beyond straws. The Strawless Summer campaign attracted media attention locally and state wide. The chapter was recognized with a resolution from the town of Ocean City for its Strawless Summer campaign, a Gold Star award from Maryland Coastal Bays and received an award for its campaign at Surfrider's national summit in California.

Jane oversaw outreach and engaged the community about Surfrider's work, such as the Ocean Friendly Restaurant program. The chapter joined Ocean City's "Green Team" and Jane represented the chapter by attending meetings with other environmental organizations and the city's representatives to work on source reduction, specifically with Ocean City's businesses.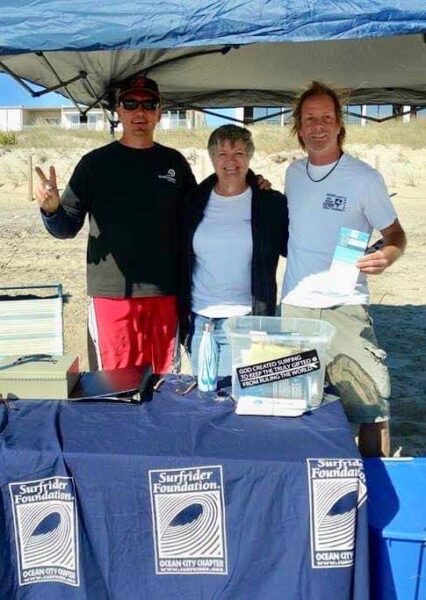 Jane helped rebuild the OC chapter. She has represented the chapter at countless events, including: speaking to the Democratic Women's Club of Worcester County, manning tables at Ocean Pines Bay Day, presenting at the Youth Environmental Action Summit in Salisbury, coordinating a Hands Across the Sand event, and conducting outreach at the OC Hotel Motel Restaurant Association Trade Expo. We are grateful for her past contributions, and what she continues to do for our chapter.

Chapter volunteer and current chair, Marina, credits Jane for what she has learned about being a leader, and she speaks for the entire chapter in thanking her for all she does for the ocean and the environment.
Thanks, Jane!